Olympus High School


Class Of 1964
In Memory
Sondra Alley (Rosine)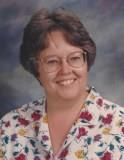 Sondra Alley (Rosine) (1946-2016)
Sondra Lee Alley Rosine peacefully died in the early morning of November 4, 2016 after a long and courageous battle with two different cancers. She was born in Salt Lake City, Utah, July 11, 1946, the second daughter of Carol Beth Canning and Russell Irwin Alley. She described herself as "very laid back and content with life as a child. As an adult, I continued to be easy-going, content, optimistic, full of hope, a peace-maker, quick to forgive, patient and quiet. I love learning and teaching. "
She attended Olympus High, graduated from the University of Utah with a degree in Medical Technology and began working at the University Hospital in Salt Lake City. About this time, she met Richard Fredrick Rosine who had graduated from Utah State University in Landscape Architecture. They were lined up on a blind date and she said, "I loved him that very first meeting." His smile went from ear to ear, he was funny and creative." They were married in the Salt Lake Temple on March 7, 1972.
After six years of marriage, their joy was increased as they were able to adopt their son, David Elias. Three years later they adopted their daughter, Hanna. They were sealed together in the Logan Temple. Their time together as a little family was short because Richard died unexpectedly at his parent's home in Logan, Utah, July 25, 1982. They had been married ten years when he died and she has now been a widow for 34 years. "How does one go on, when the heart of your family has gone? The Spirit whispered to me that everything was at it was supposed to be and we would be OK."
"We were living in Pullman, Washington at the time and moved back to Salt Lake City to be near my family and built a home in Centerville, Utah." She went back to school at Weber State University to earn her teaching degree and later completed a Master degree in math. She taught math at North Layton Junior High School until she retired in 2012 after discovering cancer. "I loved teaching. I stopped giving homework and we did the work together in class. I taught the concepts and then students would come to the board and work each problem while I helped them make sure they understood and could use the concept. Students were more successful, confident, and happy. Teaching became fun." After retiring she often said how much she missed teaching and her students.
Sondy's granddaughter, Mikayla Rosine, and Eli's child, has lived with her from the time she was born. "I had the great blessing of caring for and loving this beautiful girl." Mikayla will now live with Hanna and Mike Bates and their family.
Sondy's testimony: "All my life I have been blessed with the gift of faith: not the faith that knocks on the door of the throne of God and demands a miracle; but the quiet faith that accepts the will of God. I know that God has a plan for my life and I know it is a good plan. My life has been a journey of faith." She also left this testimony to her family " …He knows you, he waits to bless you. You don't have to be perfect to earn His love, He knows what you need. He wants to bless you. He waits to bless you. Turn to your Heavenly Father in prayer and wait in faith for his miracles. Jesus Christ, has completed the Atonement. The battle is already won. We wait for you to join us. What a joyful day that will be."
Our family is thankful and grateful for the love and generosity of her friends and Ward members who have supported her through successes as well as many trials and tribulations. Your love and service have carried her so many times. As a family, she has been an example of true charity, humility, strength of spirit and devotion to the gospel of Jesus Christ. She will be dearly missed by us all.
Quotes from Sondy's life story book to be published.
She is survived by her children, David Elias and Hanna (Mike) Bates. Grand-children Cecilie, Tyler, Alex and Mikayla who brought her joy and happiness. Sondy was a devoted mother, grandmother, sister and friend. She is also survived by her siblings Karen (Don) Sims; Marilyn (Keith) Sedgwick; Russell (Judy) Alley; Pierre (Sarah) Alley; Charlie (Pam) Alley; and John (Cori) Alley.
Funeral services will be Friday, Nov. 11, 2016 at 11:00 am at the Canyon View Stake Center, 2110 N. Main, Centerville, Ut. A viewing will be held on Thursday, Nov. 10th, from 6-8 pm at Russon Brothers Mortuary, 1941 N. Main, Farmington, Utah and on Friday prior to the service at the church at 9:45 am to 10:45 am. Interment will be at 3:00 pm in Logan City, Utah Cemetery.
http://www.russonbrothersmortuary.com/notices/SondraSondy-Rosine