Olympus High School


Class Of 1964
In Memory
Kristine Gwilliam (Boswell)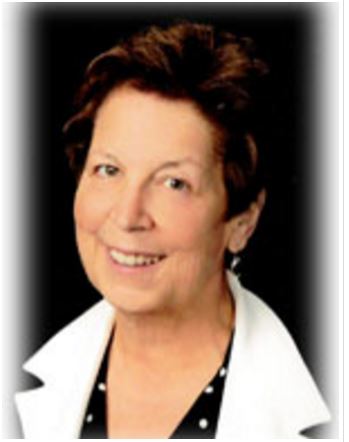 Kristine Gwilliam (Boswell) (1946 - 2017)
Kristine Boswell, 71 years old, recently of Gig Harbor, Washington and long time resident of Utah, passed away on Feb. 22, 2017 at her home. Jeanine Kristine Gwilliam Boswell was born October 23, 1946 to Dale and Jeanine (Dundas) Gwilliam in Salt Lake City, Utah.
She was the oldest of seven children. She lived in the Salt Lake City area until her marriage to Richard Taylor Boswell at the age of 19. They lived in various places in the United States, ranging from Oceanside, California, to Chicago, Illinois. They are the parents of six children: David Boswell, Ruth Taylor, Benjamin Boswell, Joshua (and Margie Andersen) Boswell, Jacob Boswell, and Adam (and Abby Anderson) Boswell. Kristine is the loving grandmother of 27 grandchildren.
Kristine courageously raised her six children, mostly alone, in the face of great financial difficulty and ongoing health challenges. She continued her legacy of giving her all, by being a central support for many of her children and grandchildren. When times got rough, she was fond of going to the movies, eating popcorn, and having a good cry. Then she would go right back at it, tackling life with enthusiasm and determination.
Much of her life was spent in service. She was always willing to give her time, what money she had, and always fed people to show her love. Over the years, she has housed, fed, and clothed hundreds of homeless, addicted, and downtrodden souls. Thousands of people have been recipients of gingerbread houses she made or inspired her children, grandchildren, and countless elementary school children, to create and give away with love.
Kristine is preceded in death by her daddy, Thomas Dale Gwilliam, her sister Paula Gwilliam Bray, and her son, Benjamin Lloyd Boswell. She is survived by her mother: Jeanine (Dundas) Gwilliam; her siblings: Tom (and Penny) Gwilliam, Biff (and Barb) Gwilliam, Deb (and Tom) Stephens, Carrie (and Dale) Detwiler, and Barney (and Cathy) Gwilliam; and her 5 other children and 27 grandchildren.
An evening viewing will be held Thursday, March 2, 2017 from 6 – 8 p.m. in the Alpine LDS Stake Center, 98 East Canyon Crest Rd. Funeral services will be held Friday, March 3, 2017 at 11:00 a.m. with a viewing from 9:30 – 10:30 a.m. prior to the service. Interment will be in Larkin Sunset Gardens, 1950 Dimple Dell Rd, Sandy, Utah at approximately 1:00 p.m.
Condolences may be sent to the family at www.olpinmortuary.com.