Olympus High School


Class Of 1964
In Memory
Ted Hall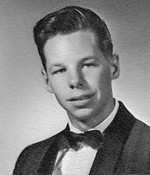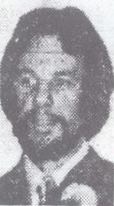 Ted Hall (1946 - 1973)
Theodore Crutcher Hall died July 31, 1973 in a Salt Lake hospital of cancer.
Born April 3, 1946 in Oakland, CA to Norman Augustino Hall and Harriett Crutcher. Cancer was due to Agent Orange exposure in Vietnam. He earned the Bronze Star.
Ted enlisted in the US Air Force 12 March 1965, and was released 10 March 1969. He married Colleen Mary Cook July 19, 1969, and later Kay Eddington, Nov. 24, 1971, Salt Lake City, with whom he had one daughter. She was born thirty days prior to his passing and would appreciate any information classmates may wish to share with her. Traci Adolph – tracikaya@yahoo.com
Dan Maxwell reports that Ted was indeed a member of our class. He lived about a block from Dan in 1963 and watched Ted rebuild the engine on a 1954 Chevy in his garage.
If you have more particulars, please pass along to Harvey Cahoon.