Olympus High School


Class Of 1964
In Memory
Roy Mecham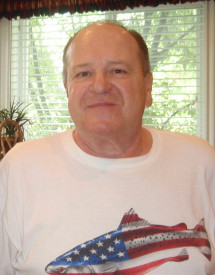 Jack LeRoy "Roy" Mecham (1946 - 2017)
Our beloved son, brother, uncle, great-uncle, great-great-uncle, and friend, Jack LeRoy Mecham Jr., "Our Roy," passed away unexpectedly and very quickly on Friday, February 3rd, two months shy of his 71st birthday. Though Roy had faced the challenges of diabetes for a number of years, he long ago settled into a comfortable routine free of dramatic changes in his day-to-day health. He read voraciously as always, continued to pursue his art projects, and was always cheerful visiting with his family and friends. It was his ever-present cheerfulness despite his physical limitations that became his trademark. It sets a powerful example for us. It will always inspire us. We did not expect to lose him at this time, and we are left deeply hurting.

Roy was the first child of Jack L. Mecham and Donna E. Curie Mecham, who met while serving with the U.S. 5th Army during WWII. They married in Italy one week after the war in Europe ended in May of 1945. Roy was one of the very first "Baby Boomers."

Roy was bright. Roy was energetic, and growing up he loved the sports he learned to play under his parents tutelage. But first and foremost he was an artist. And he became an accomplished one, working mostly in oils, but proficient in acrylics and watercolors as well. He also created beautiful sculptures in alabaster. And he read. And he read. And then he read some more. It was a passion gifted to him from his mother who read to him from the earliest age. From Beatrix Potter it was on to Jules Verne and Rudyourd Kipling, and ultimately to the scholarly world histories he devoured in his later life. Not too much fiction, though he loved reflecting on Middle Earth with his younger brother as the two of them tried to figure out what it was that "made Gandalf tick."

Evenings found him at his contemplative best, cueing up LPs from his impressive jazz collection. Oscar Peterson "tickling the ivories" (as Roy liked to describe it), John Coltrane blowing sax, or Ella Fitzgerald singing late into the night, a jazz aficionado he was.

He was a complex man. In the morning with camera, binoculars, and sketchbook in tow, he headed for his birding retreats. A peregrine falcon on the wing. A ruby-crowned kinglet hopping through the brush. Canvasback ducks gliding peacefully on the water. These too are among the passions that stirred Roy's soul. Oh, and a 51-yard game-winning field goal as time expires (that's a UTE field goal mind you!).

Roy lived his life in Salt Lake City. He graduated from Olympus High School in 1964 and took numerous art classes at the University of Utah.

He is preceded in death by his father Jack, and is survived by his mother Donna, along with sisters Cheryl and Becki, and brother David. He is also survived by two nieces, Lisa (Brian) Groneman and Emily (Sean) Freebairn; two grandnieces, Sophia (Jeff) Jackson and Eliza Groneman; three grandnephews, Mecham, Parker, and Jacob Groneman; and one grand-grandnephew, Rio Jackson.
Godspeed our dear beloved one. Until we meet again!

Thank you Travis and everyone at Spring Creek Healthcare! "Jack" was so fond of all of you. He loved many of you, and we his family, will never forget the care and compassion you gave our Roy for so long.

Services will be held Friday, February 10th at 2:00 p.m. at Larkin Sunset Lawn. Friends may call Friday one hour prior to services. Interment at Wasatch Lawn.
(NOTE: We had previously thought that Roy had passed away in the late 60's.)