Olympus High School


Class Of 1964
In Memory
Emily Porter (Zagarella)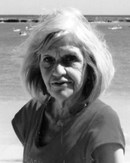 Emily Porter (Zagarella) (1946-2019)
Emily Zagarella passed away peacefully in her sleep at home on December 9, 2019 in Sandy, Utah at the age of 73. She was the oldest of 3 children born to Rodney and Maxine Rasmussen Porter on May 11, 1946 in Salt Lake City, Utah.

She grew up in Centerville and Holladay, graduating from Olympus High School in 1964. She received her college degree in Elementary Education from the University of Utah. She taught the younger grades 28 years. The last 20 years she taught at Arcadia Elementary School in Taylorsville, Utah where she taught mostly in the first grade. Emily was the perfect example of what a teacher should be. She was kind, loving, nurturing, and always wanting the best for her students. She was remembered by many students years after being taught by her.

Emily married Frank Zagarella on July 13, 1978 in the Salt Lake Temple. They had two children, Rachelle and Nathan. She loved spending time with her family and seeing their accomplishments throughout the years.

Emily enjoyed children, playing the piano with the ability to play by ear, and traveling. With her husband, they traveled throughout most of the United States, enjoyed a few cruises, and participating in American West Symphony and Chorus Scandinavian Music Tour in 1990. Frank and Emily shared a love of the Utah Jazz and were able to enjoy many of their games sharing season tickets with others for several years. She also loved attending Hale Center Theatre. She had a unique ability to remember birthdays and always taking them a treat and ensure they felt special on their day.

She was a faithful member of The Church of Jesus Christ of Latter-day Saints and enjoyed many callings, specifically serving in the Jordan River and Draper Temples for the past ten years.

She is survived by her husband, Frank, children Rachelle Ekstrom and Nathan, grandchildren Kyra and Kade Ekstrom and Alexis Alamares, brother J. D. Porter (Marilyn), and sister Carolyn Giffin (Kent), numerous nephews, nieces, cousins and friends. Preceded in death by her parents.
Funeral Services will take place at 11 AM on Tuesday, December 17, 2019 at the Sunridge Ward, 1850 East 8600 South in Sandy, Utah. Viewings will take place on Monday evening from 6-8PM at Larkin Sunset Gardens, 1950 E. Dimple Dell Road (10600 S.) in Sandy as well as Tuesday prior to services at the ward beginning at 10AM. Interment to follow at Larkin Sunset Gardens Cemetery.
https://www.legacy.com/obituaries/saltlaketribune/obituary.aspx?n=emily-zagarella&pid=194704647