Olympus High School


Class Of 1964
In Memory
Leon Vriens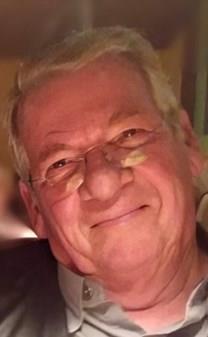 Leon Michael Vriens (Leaky) (1945 - 2020)

Son of William C. Vriens and Johanna M. Vriens. He married Vickie Rae Davis-Warnick on February 9, 1968 and they were blessed to share fifty-two wonderful years together. They have four children: Michael( Kim), Jason(Tiffani), Joni(Matt), and Toni(Paul), and have nine grandchildren: Garett, Breann, Emmeri, Sarrah, Carson, Mason, Eli, Vance-Louis, and Branson. Leon came from a family of seven children: Bill(Heidi), Douglas(Joanne), Majorie(Richard Wright), Sharon(Tom Alfrey), and Christine(Mike Montoya). He was preceded in death by brother Robert Vriens, sister in law Adrieanna Vriens, and brother in law Tom Alfrey. His time was spent in the trucking business whether it be driving or owning a big truck salvage yard for 35 years. He was always there to give someone a leg up and was a very generous man. He was a gentleman and was loved and adored by everyone that knew him.

He was a hard-working man
Did everything on his own
Not because he had to, he just knew how he'd like it done
He had hands the size of a gorilla's, rough but soft the same
A gentle giant that we will miss every time we hear his name

His family was his everything and he boasted, that's for sure
So proud of each and every one of us, still treated us all the same
Oh how he loved our mother and told everyone he knew
that she was still his bride, as if their love was new

Though he was big and strong, he could not conquer all
Always positive with a goal in sight, but his body would take a fall
He tried and cried oh how heartbreaking to see
His spirit can't be broken, but from pain now it is free
We love you Papa and forever in our hearts, you'll be.

In lieu of flowers, please donate to the American Cancer Society.
http://www.legacy.com/obituaries/neptune-society/obituary.aspx?n=Leon-Vriens&lc=5227&pid=196095571&mid=8945971