Olympus High School


Class Of 1964
In Memory
Terry Nunley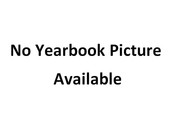 Terry Nunley (1946 - 2013)
Terry Wayne Nunley, the sweetest and most loving husband, father, grandfather, brother, uncle, and friend passed away after a short battle with cancer on July 12, 2013 in the comfort of his home surrounded by his adoring family.
Terry was born on May 25, 1946 in Salt Lake City, Utah to Isaac Raymond and Rosemoyne Smith Nunley. On September 13, 1965, Terry married his life-long love, Raleen Hoth. They had three children; Jamie Arnold, Tracy (Tori) Nunley, and Cristina (Dan) Roberts.
Terry graduated from Granite High School and started his career in the family painting business where he eventually established the 'Terry Nunley Painting' company. That was until he discovered that his time was better spent at the Deseret Industries, also known as "Terry's office", and gradually retired from painting. Terry had many hobbies but especially loved to 'treasure hunt' for collectables and antiques.
Terry and Raleen moved to central Utah in 1998 and have lived on their beautiful farm in Axtell since 2005. Terry also had an amazing spirit and infectious smile. He could make anyone laugh, stranger or otherwise, because one of Terry's greatest joys in life was bringing happiness to others. He dedicated his life to his family and set the type of example that every man should follow. Although our loss is devastating, his life was a gift and his legacy will be cherished by all who knew him.
Terry is also survived by his brother Lynn; sister Dawn; sister-in-law Rozanne Hoth; 7 grandchildren; and 1 great grandson.
All of Terry's friends and family are invited to attend a celebration of this wonderful man's life on Wednesday, July 17, 2013 from 6:00-8:00pm at Starks Funeral Parlor located at 3651 South 900 East in Salt Lake City. A graveside service will be held for Terry's close family members at Larkin Sunset Gardens in Sandy on Thursday, July 18, 2013 at 11:00am.