Olympus High School


Class Of 1964
In Memory
Renee Gibson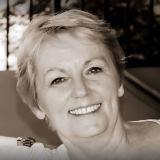 Renee Gibson (1946 - 2015)
Renee Gibson's greatest fear in life was that one day she would get Alzheimer's disease. When her fear became a reality just three short years ago, she accepted it with grace, and she determined to live every remaining day to the fullest. She made new friends, hunted for geodes in the western Utah desert, visited family, went on a cruise, learned to do pottery, and kept us all happy with her unique humor and infectious laugh. On February 25, 2015 in Bountiful, Utah at the young age of 68, she was freed from frustration surrounded by loved ones both on earth and in heaven. She is able to once again recall all the wonderful relationships and memories she had in life, to dance, and to be the guardian angel for her four children, ten grandchildren, and two great-grandchildren. Renee was born November 3, 1946 in Salt Lake City, Utah to Wallace Eugene and Elizabeth Amy Stevens Gibson. The family moved to Portland, Oregon, where she attended elementary school. Some of her happiest times were when they moved to Westchester, California. She loved going to the beach, getting a tan, and participating in fun activities with her friends at church and school. The family moved to Holladay, Utah her senior year, graduating from Olympus High School in 1964. She obtained certificates from Stevens-Henager College, LDS Business College, and the University of Utah. She was renowned for her amazingly fast dictation and typing speeds (125 wpm+). She quickly moved up in the business world doing medical trade shows around the country and was a writer for Intel. She later dedicated her compassionate heart to others, as a victims advocate, and also became the family spokeswoman sending almost daily NICU updates. Renee loved children and babies. She was never happier than when holding a newborn baby or playing with children. Many family members and friends have beautiful knitted booties and jackets for their children, which were lovingly made by her. Renee will be remembered for her passion, her ability to see the good in others, her fun-loving nature, pig-picking cake, caramels, and blueberry cream cheese pies. Her greatest love was her children. She hopes they know how much she loved them. The family expresses special thanks to all who cared for her the past few years of her life. Renee's final wishes were to be cremated and have her ashes spread in all the places in the world she never had a chance to visit.
"I have passed the mountain peak and my soul is soaring in the firmament of Complete and unbounded freedom; I am in comfort, I am in peace." - Kahlil Gibran
Renee is survived by her parents; sisters: Aldine (Larry) Allen, Arlea (Nels) Gibson, Jayna (Vincient) Friberg-Cleamons, Rosanne (Steve) Markham; brother: Matt (Gwen) Gibson. She is also survived by her children: Heidi Anderson, Mark Mudrow, Gary (Laura) Mudrow, and Robyn (Dustin) Owen, 10 grandchildren, 2 great-grandchildren, and many beloved nieces, nephews and cousins. The family will hold a private celebration of her life at a later date. Condolences and memories can be shared on the Renee Gibson Memorial Page on Facebook.
https://www.facebook.com/ReneeGibsonMemorial