Olympus High School


Class Of 1964
In Memory
Robert Alan Walsh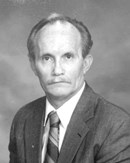 Robert Alan Walsh (1946-2019)
Many thanks to Nancy Ann Smith who informed us of Robert's passing. Robert would have graduated in our Class of 1964, but quit high school to join the army and go to Vietnam. His brother Raymond Lee Walsh also left school for the Marines and Vietnam. Robert's obituary follows.
Robert Alan Walsh passed away on Friday, April 5, in Coeur D'Alene, Idaho. He had by his side his lifelong best friend and twin brother, Raymond Walsh, his loving wife Lynette, and his sister Mary. Robert was born on June 30,1946, in Salt Lake City, Utah, to Robert A. and Marjorie Nell Walsh.
Robert came from a long line of military family and entered the army in 1963. He took basic training at Ft. Polk, LA and served at posts in Bamberg, Germany; Korea, and Vietnam. He attended the Army's Jungle Warfare School in Panama and Counter-Guerilla Warfare School in Korea. He holds the Combat Infantryman Badge which must be earned under enemy fire, a Bronze Star, 4 Purple Hearts and many other decorations. He served in the army for 20 years before retiring and working as a counselor to Vietnam veterans.
He married Nancy Cameron in April, 1971, and together had 5 children. Robert loved to be in the mountains camping and fishing. He was an avid reader and valued education. He attended Fort Steilacoom Community College earning three Associates degrees in the areas of Arts and Sciences, General Studies, and Technology while also earning a certificate in Alcohol and Drug Abuse counseling. Next he attended Columbia College earning a Bachelor of Arts in Individual Studies and Psychology. He earned a Masters of Arts degree in Social Sciences with emphasis in Psychological Counseling from Pacific Lutheran University.
He lived his last years in Coeur D'Alene, Idaho, with his wife, Lynette. He is preceded in death by his parents and granddaughter, Daysha. He left to carry on his legacy his children: Michelle Walsh, Shane Cameron Walsh (Kim), Suzette (Chad) Hofheins, Robert Scott (Jesse) Walsh, Mykel Garland (Kayla) Walsh, and 19 grandchildren (soon to be 20), and 3 great grandchildren. Robert is now home in the arms of a loving Heavenly Father, without pain, and surrounded by family that has gone before him.
A graveside service and inurnment with full military honors will be held in Monday July 29th 11:00 am, at the Salina City Eastside Cemetery, Salina, Utah.
https://www.legacy.com/obituaries/saltlaketribune/obituary.aspx?n=robert-alan-walsh&pid=192409972